After launching a comprehensive, compelling and cutting-edge web experience along with optimising the brand's social media channels, Wheatley Finance grew to be a market leader and bagged the Best Broker Award in VIC/TAS for 2021!
It is really easy to get overwhelmed by inauthentic business advice and hot pot marketing "strategists" who sell fluffy digital marketing advice under the grab of cheap tactics. Hence, many business owners often fail to see the value of SEO-friendly websites in today's digital world.
Despite proven statistics, almost 50% of brands do NOT have a website for their brand. This is alarming as websites can not only be a huge source of sales-qualified leads for your business but also a great place for you to educate your potential customers about not only your goods and services but who you are as a company. People buy from companies they feel align with their values. And what better way to put your best *personality* foot forward than with a beautiful website that shows you actually care about your customers through great UX design! 
Deep Dive on a Client
Wheatley Finance, founded by Andrew, is an award-winning mortgage brokerage based in Melbourne with over 20 years of experience. The business was already in its growth stage and like every other business owner, Andrew wanted the business to grow much bigger while creating a more seamless workflow, allowing for less reliance on him. However, as a business gets bigger, the pain points get bigger.
The brand's social media presence was lacking and did not elicit any interest. Additionally, their website was lack-lustre and didn't reflect what the brand was capable of. Our team of digital marketing experts at Oracle Tree decided to get Wheatley Finance's mojo back by creating a more streamlined process and giving the brand's digital presence a much needed face-lift and update.
Oracle Tree started by planning and designing a remodel of Wheatley Finance's previous website, and this all came to fruition in June 2022 with a beautiful, new website sure to catch people's eyes! During this time, our marketing team at Oracle tree was focusing on growing Wheatley Finance's online presence through both Facebook and Instagram platforms. We delivered an informative and well-rounded website, complete with eye-catching details and handy quizzes and scorecards available as lead magnets. A cleaner website with an ever-growing social media presence helped achieve Andrew's goals towards a more seamless business process.
Wheatley Finance is not just another mortgage provider, it's a people's provider. This inspired our branding experts at Oracle Tree to emphasise on the importance of humanising the mortgage industry and creating long-lasting relationships through the family values and educate archetypes( via blogs and other resources) as the finance and mortgage industry. This not only helped Wheatley finance build social proof but also come off as an approachable and trust-worthy partner as opposed to a broker who views their clients as just another number.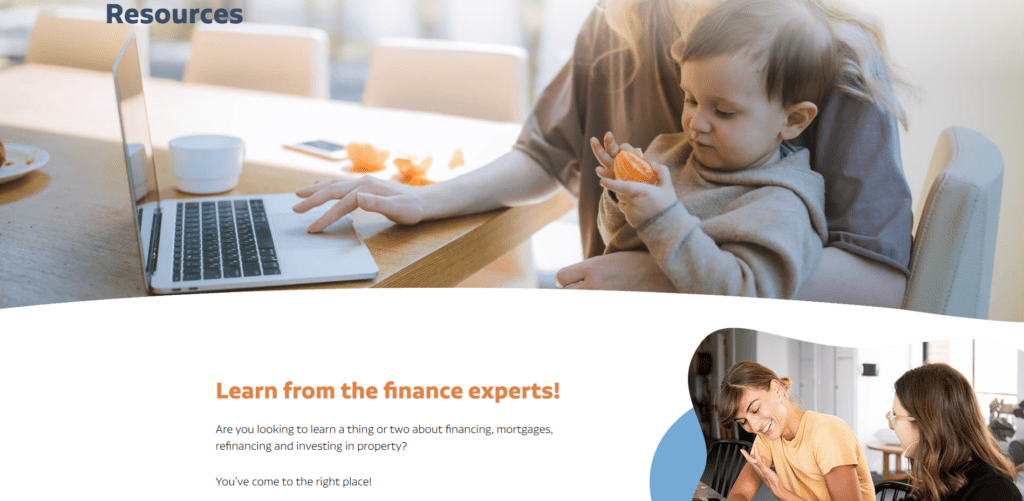 At Oracle Tree, we value professionalism, punctuality and precision. A timely delivery of a new and improved website was our top priority, along with growing Wheatley Finance's online presence. We delivered a great website and saw an immediate jump in visitors, and a quick growth on both social media platforms. Coupled with Andrew's expertise and our design gurus, we developed a gorgeous, yet strong website for Wheatley Finance.
Seamless integration of all digital touch points ensured that the brand's digital marketing strategies didn't kinda work but actually complemented one another, thereby providing a holistic and wholesome digital experience for viewers and potential clients as opposed to different digital platforms being cogs in a machine.
Are you looking to create an effective website to attract new customers and grow your online presence? Maybe dive into a niche market, and really come out stronger on the other side. The team at Oracle Tree can help you every step of the way. We have experts across all marketing processes, including web development and social media marketing, and can be sure to help you achieve your business' goals.
Contact our team of experts at Oracle Tree today!
Want More Like This?
What Is User Experience & Why is it Important?
Actionable Tips on How to Protect Customer Data