Starting a business and unsure where to start getting the word out and attracting customers? Or stuck in a marketing rut and need inspiration? 
Find the marketing solution that's perfect for your business and brand in this comprehensive list of marketing ideas.
Marketing planning
First, get your marketing journal out. If you're new to this, there's some basic marketing answers you need to figure out. Otherwise, you can still do this to find out where you need to do some recon on your business goals. 
Create a list

of your most important to-dos and schedule them appropriately as to not get overwhelmed. One big task can be scheduled a day so that they're accomplished by the end of the week.

Conduct market/competitor research

. Find out how they're doing or if they're doing something you're not. A simple Google search can be very informative.

Pick your target audience and niche market

. If you've been at your business for a while, try refining your market by breaking them down into smaller segments. This can help your marketing be more targeted.

Write down your unique selling proposition or USP

. This is an aspect of your product or service that is not being offered by your competitors.
Website
Your website is where everything about your business and brand can be found. It will show anyone who visits how much of an authority you are in the field. Marketing your website means making sure that it is easily found, easy to navigate and understand, and pleasing to look at.
Do keyword research for your business

. Keywords are what your potential clients would search for in Google when looking for your type of product or service. Putting these keywords all over your website helps them find you easier.

Get SEO reports on your website

to find out which areas you can modify to reach a wider audience. 

Write meta titles and descriptions for each page of your website

. These are the blue links and descriptions you see as results when you search for something in Google. Meta descriptions describe what a page in your website is about but keep in mind there is a limit of 158 characters so get to the point.

Optimise your images.

Here's how to do that:

Making the filename of your image to what the image is. If you can add a term that you want to rank on Google for (again, keywords), even better. 

Use ALT tags. ALT tags explain what the image is and are read by people who have visual difficulty. It makes your page accessible and ranks it higher.

Resize your images appropriate for your website. High resolution images may take a while to load and slow your site down.

Use headings.

They make content on your website easy to read and even skimmable if your readers want to get to the information they're looking for. 

Make sure your content is readable

. Meaning, break it down into sections and write as if you're just talking to your readers. And remember, the more regularly you post about a single topic lets Google recognise your site as an authority on that topic and will rank your website higher. 

Make use of chatbots.

Chatbots, as the name suggests, are bots that talk with customers through chat i.e. messaging apps. Instead of customers having to call or email businesses, they can message the chatbot which instantly pops up on their website.

Make sure your website is mobile optimised.

People do almost everything on their phones, if your website looks whack on mobile they won't have much patience to read through it.

Monitor your statistics

: number of visitors, how they found you, average time spent on your website, etc. These are valuable information to your business.

A/B test your landing pages

to find out which one attracts more attention and gives better conversion. 

Use Smart Links.

Smart linking is when you link to other related content on your site or other authority sites. By doing this, you keep people on your site longer (remember, this is part of your statistics!) and provides a better experience for your reader. 
Content marketing
Producing original, related, and consistent content can be a fun, creative way to market your business and attract potential clients. What types of content can you do?
First, stop creating content on platforms that are hard to measure

– tv, radio, or direct mailers. 

Maintain a blog on your website

that's relevant to your business. This helps with SEO and the more blogs you regularly write shows you're an expert in your field.

Have a lot of visuals on your website

. Infographics and photos please the eye.

Try podcasts

. They are incredibly popular at the moment. You can start one or collaborate with an already recognised one to gain new customers.

Shoot videos

. People love watching videos and more often prefer this to reading.

Cross promote content with other brands.

Do research on a brand you're thinking of collaborating with and make sure your target markets are the same. Think about how they can impact your sales. Reach out and get to talking on your collaboration! 

Try the content pillar approach

. Instead of churning out new content each time, content pillars is the concept of repurposing your old ones into smaller content: quotes, data, tweets, etc.
Google
Harness the power of Google. A lot of their tools are free of charge and at the tip of your fingers.
Google Analytics

tracks your advertising return on investments. It measures everything from video to social media and applications.

Google My Business

makes your business listing incredibly detailed. It also outputs that information to other places such as Google Maps and Google Local Pack.

Google Ads

is where you bid on certain keywords relevant to your business so that it shows up on search.

Google Trends

can help you discover which of your keywords are the most popular and which seasons they are peaking on search. You can also search for current viral trends that can apply to your business.

Google Keyword Planner

is a tool you can use to find the relevant keywords to your business and gain insight to how often they are searched. This helps you to narrow them down to the ones most beneficial to your business.
Social media
It's no wonder that almost every business, big or small, is on some form of social media platform. It really helps put your business on the map and lets you reach such a wide potential audience. 
You don't have to be on every social media platform (but you could if you wanted to). Focus on the ones that make sense for your business.

Personalise your FB URL

. This lets potential customers or clients find you easily.

Use it for customer service

. Empower your customers to easily reach you on your social media platforms. 

Utilise FB Ads

. There are currently one billion people active on Facebook and you get a chance to put your business on their feed

Make an editorial calendar of your posts

. This helps to map out an entire month and be ahead for the next. You can tailor some posts to the season. 

Schedule your posts

. Facebook provides information on which times would be best to post so you can schedule ahead for these times.

Run a campaign for lead generation

. Post a contest or offer on social media in exchange for personal information that can one day turn them into a customer.

Try your hand at meme marketing

. Memes' popularity only continue to rise and audiences enjoy when brands and businesses take part in the fun.

A/B test your FB Ads

. This is when you post two kinds of ads and you get information on which ad was more effective.

Try Facebook Live

. These are ranked higher than regular content on the feed.

Go heavy on photos and videos

– visuals catch a person's attention right away compared to a wall of text.

Hashtags

. Unique or not, use them! A unique hashtag can create a recall for your brand and invites users to use it as well.

Run a retargeting campaign

for your best performing offers and best selling products. 

Tailor your audiences on Twitter.

Just upload an excel file of your customer data on Twitter and select it for a campaign setup.

 
Run a contest on Instagram

. IG contests' mechanics are usually very easy. They just require a follow, a heart, or a repost. This attracts entries and in effect, followers.

Have a promo schedule for your products

. Something like Free Fridays or Half Off Tuesdays in exchange for their email addresses can work. 
Email
Set up email automation

. Once you have a pretty good list of email addresses, set up email automation for Thank Yous, follow ups, alerts, offers, etc. It takes off heaps of work and makes your customers feel attended to.

Make your emails mobile friendly

. Again, if someone can't do it on their phones, they won't even bother.

Make your subject line strong

. Write a subject line that will make your reader want to click on it right away.

Plan and schedule email campaigns

with relevant seasonal content. Halloween events, Christmas sales, back-to-school offers, always be on trend and always do it ahead of time.

Use an online booking software. 
Subscribe to your competitor's newsletter.

There's no harm in learning from how they do their email marketing.

Send test emails

. Make sure your emails are received, appear fine on mobile, the images aren't cut or too large, links are working. Test everything out before the final send off.

Make sure all your emails have a call-to-action button

. A CTA is fine, but a button? Divine.
Lead Magnets
A lead magnet is something free you can offer your customers, visitors, followers, in exchange for a sign up. They are usually centered around a problem that exists for your customers that you can solve. Examples of lead magnets can be:
A download link

to a software they can use. 

A webinar

on something they'd like to learn about.

An event

they can go to and meet like-minded people.

An ebook

they can benefit from.

A coupon

they can redeem anytime.

A free trial

on your product or service.

A survey

they can take to win small prizes.
Networking
Build connections and long-term relationships with people. This is very crucial to the success of your business.
Engage with influencers

. Send them PR boxes in exchange for a review.

Speak at seminars and workshops

. You will connect with people in the audience and they will recognise you as an authority on the subject.

Connect with people via LinkedIn

. 

Arrange an affiliate program

with another business or influencer. They promote your website and get paid for every click they get from potential customers.

Get involved in your local community

. Volunteer or participate at events. This is a great way to promote your business and meet other business owners or potential customers.

Partner with other brands

. If your products make sense together, join forces for some campaigns, contests, etc.

Set up a booth

at a trade show. This is a good way for people to physically see your products, meet the face behind the business, and connect.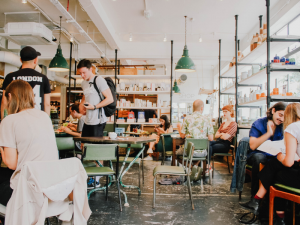 Community
Community-based marketing is a great way for people to feel closer to your brand. 
Have excellent customer service

. Nothing earns a customer's trust and loyalty more than service that is efficient, quick, and kind.

Build long term relationships with customers

. Don't just be selling all the time.

Collect feedback and take it to heart.

Make your customers feel that you listen and respect what they have to say.

Empower customers

by being easy to reach on multiple channels.

Donate some of your products

to schools or nonprofits.

Put a face to your company's name.

Put photos of team members on your website and social media. Explain their roles in the company and introduce a bit of their personality..

Encourage user generated content

. Have fans submit photos with your products through tagging or a unique hashtag. Feature them on posts to show how much you value them.
Hire experts
When you don't have the time and can afford it, hiring experts can save you money in the long run.
A copywriter

can make your emails, blogs, taglines, posts sound less sell-y and more engaging.

A marketing consultant

can figure out which method will give you the most ROIs.

A social media strategist

can do research, create campaigns, and schedule them.

Customer service representatives

can engage with multiple customers all at once so each one is given the proper attention and solution.
Customer marketing
Create a rewards program

to give back. A points system encourages people when they purchase.

Create a VIP program

for your most loyal customers. Give them first access to sales, new items, exclusive products.

Allow preorders

for your followers on popular products. Preorders make them feel special and appreciated. 

Get testimonials

from happy customers. Encourage them to give you a review if they are happy with your product or service.
Ecommerce
Online shopping can be – and this is not an exaggeration – therapy. Shopping at the comfort of your own home in your pyjamas? What could be better? Here's how you can make online shopping a breeze for your customers.
Add rich autocomplete

. This guides your customers' to matching products as they type. 

Have links to product category pages

on your homepage. Categorising makes for a more organised shopping experience.

Allow customers to waitlist products

that aren't in stock yet. This means they get an email once it's back in stock.

Become a Google Trusted Store

. This makes potential customers more at ease to buy your products.

Consider free shipping

. It's funny but it's true- once customers see that they have to pay extra for shipping, they become hesitant. Even if it's just a fraction of their total purchase, it turns them off.

Remove any friction in the buyer's journey

. Make things as smooth as possible. No glitches, easy and pleasing user-interfaces, zoom-in abilities, clear images.

Suggest items they might like

based on previous shopping..

Have seasonal discounts

. Promote it early on and let the anticipation build.

Highlight products relevant to an upcoming holiday

or festival. Costumes and make-up for Halloween, gifts for Christmas, food for Thanksgiving.

Incentivise referrals

. Offer a coupon to your old customers for every new customer they bring to your website.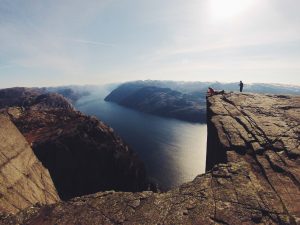 Inbound Marketing
Tailor valuable content and experiences to attract customers. 
Create your Buyer Persona

. This is the ideal customer you would want to sell to. The perfect person who would connect with your product or service.

Identify marketing triggers/pain points

that your target market searches information or solutions on. Meaning, what gets them to buy your product or service.

Identify the keywords

your target market is searching. How are they crafting their triggers and pain points into words? Knowing this ensures the right people are going to your website at the right time.

Identify your goals

and when you expect to see results.

Create your content strategy

. This falls into three categories: awareness, evaluation, and decision. Learn more about it here.
Sales and Marketing
Get these two teams working together to create some smashing content.
Help your sales representatives set up a sequence

to promote a new piece of content.

Have your sales and marketing people do content alignment

.

Set up brainstorm sessions

between sales and marketing team to create more effective and relevant content.
Environment-centered
Zero-waste is a popular trend right now and hopping on this trend helps both your business and the environment! Showing people that buying your products would be a step into helping the environment encourages them to do so.
Have more eco-friendly packaging

or do without it altogether. 

Make efforts to reduce your own carbon footprint

and advertise this. 

Partner with Non-Profit Organisations

that plant trees, save animals, or help indigenous people.